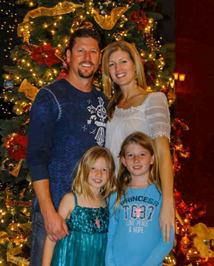 I grew up in the High Desert area of Southern California. I Went to Hesperia High School back when it boasted 3,000 students and the desert only had three High Schools, now there are seven. My Dad was a well-known Real Estate Broker in the area, but initially he pushed me to go to college. I was very interested in going to college. The road block was my complete lack of funds and his insistence that I would have to figure it out myself. I was a strong-willed teenager and thought him a stubborn old man. He was disappointed when I explained my plan to go to the "college of life".
The college of life consisted of moving to Mammoth Mountain to work on the ski lifts in the winter and my summers were spent on Catalina Island working as a dishwasher. Sure, dish washing wasn't my "Dream Job" but I was living in a tennis condo one hundred yards from the beach. It sounded AMAZING but in truth, said "tennis condo" was actually an eighty square foot room next to a ramshackle court. It was so small I couldn't open my mini fridge without hitting my twin bed, so opulence it was NOT!
Three years later, when I was twenty-one, I decided the island life was no longer for me. This realization came when one of my dish washing colleagues got stabbed by another due to an argument over his inability to keep up the dishwashing pace. I looked around and noticed that a few people were a little long in the tooth to be living the "college of life" and decided school might be for me after all. After that incident, I waved good bye to Catalina, and moved to San Clemente to go to Saddle Back College and pursue my Real Estate license in 1998.
Shortly after I earned my license, I learned that Real estate was a TOUGH and expensive business in Orange County. There were realtor dues, office fees, E/O insurance, MLS dues, and marketing fees. Paying for all of this by working as a cashier at a local pizza place at night and Wedding DJ on the weekends (I was a terrible DJ) was grueling. It didn't help that my sales were dismal. It seemed that people in the OC wanted to buy houses from a guy in a fancy suit driving a Mercedes. I was a 22-year-old "blue jeans" agent driving a matchbox the size of a Suzuki Samari.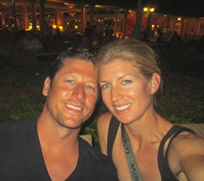 While working in Orange County, I got three total deals in escrow over the course of my first year. I lost one of them because the client's mom thought the market was about to crash (it was 1999!), and the other two fell apart because of financing/loan issues. My pops, who was starting to look less old and stubborn, always preached that hard work and smarts would pay off over time. I was working like crazy so I was starting to worry that maybe I had fallen short in the latter. At that point, the grind was really getting to me, and I felt like I was spinning my wheels. About that time, I met a beautiful, smart, blonde, beach girl and she changed my life.
When I met Alisha, I was living in a fourplex in San Clemente. My neighbor was good friends with her, so she came over to visit. My roommates and I all thought she was a good catch, so we all made the moves and tried to date her. There can only be one winner in that game, and on that day, luck shined on me! We started dating shortly after we met, and it gradually grew into more serious relationship. I knew that with her, my unique talents as a pizza boy/dishwasher/life studier was not going to be adequate.
So, I decided that my career in Orange County wasn't working, and I needed to change my strategy. I knew failing at real estate and flinging pizza on the side was not a sufficient long-term plan, so I went to visit my Dad back in the High Desert. Those years away had changed both of us for the better. We were both more patient and understanding of each other's views. I was now ready to work and eager to learn, and he went from being an authority figure to more of a life mentor.
My Dad started in real estate in the eighties and by then had been in the business for almost twenty-five years, and he was really good at what he did. He was a bit of a Maverick who followed old school rules. He put his clients wants and needs above all else. He was always honest with them and went above and beyond to provide them with the ultimate in service.
In 2000 I went to visit him and I shadowed him for the day to see how the RE profession was different in the High Desert. To be straight forward, I was pretty irritated when he got a call, met the client for the first time, and got a deal accepted. I will never forget him walking around and poking the ceiling with a broom stick to ensure there were no roof leaks and showing the clients under all the sinks to make sure there was no evidence of mold. They totally loved the approach as well as his effort and could care less what he was driving/wearing. He made it look so easy. He didn't even wash his car before we went!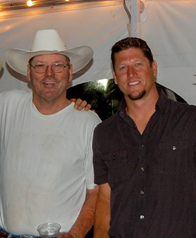 I had a long talk with my Dad about my situation in Orange County. He advised me to move inland because the quality of life was so much better, and the market in the High Desert was more my style. It was about the hustle and not the image. He told me I could work for the family business, so I could get on my feet. I heeded his advice and started splitting my time inland at his company, Showcase Realty, a couple days a week, and spent the rest of my time trying to make it in Orange County. Very quickly I started selling a lot more in the High Desert than along the coast, so I made the decision to move home and focus solely on that market.
Once my Dad and I started working together full time, I did the grunt work, a role that I would not have settled for in my early years, but one that I relished after my hard knocks in Orange County. I spent most of my time looking up properties. It was the tail end of the foreclosure market, after the dot com bust. The Department of Housing and Urban Development would put out weekly lists of foreclosures that were twenty five pages long. I would narrow the list to two pages, maybe fifteen or sixteen of the best houses, then we would go look at them, and choose which ones we wanted to market.
The High Desert had a few things going for it, but the one downside was that hot blonde girl didn't live there! I often preached to Alisha the value of real estate investing, in a thin veiled attempt to get her to move there. Much to her initial chagrin, IT WORKED! The beach girl bought a house in Apple Valley where she lived until we tied the knot. We have been living here now for fifteen years, and we love it!
I left my mentor in 2004, when I got my Broker's License. I started a new company under the same name, but made it Showcase Realty "2". The Real Estate business has been wonderful for me and my family. It turns out my dad was right, hard work and a little smarts do pay off! Since 2004 I have sold over 500 properties, we have built close to 20 new homes and flipped a few too. Everything considered, I am even more proud to have my wife Alisha and my two beautiful daughters Maddyx and Jordyn.
I have accomplished so much since I have been back in the high desert over the last fifteen years, and I attribute much of that success to my girl and my mentor. My Dad passed away five years ago, and he left an impossible void to fill. What he also left was a lifelong example of how to succeed in this business. He taught me to provide superior service at a more affordable price. The modern reality of real estate is dominated by websites and digital tools. My Dad was an old school agent, who believed in looking customers in the eye to tell them the truth, providing them with the best in service, and doing it all at the best price possible. That is something that the internet will never be able to compete with, and that is the strategy that I still apply to this day (while also using every internet and modern tool I can).
I would love nothing more than to lend my knowledge and experience toward helping you with your real estate endeavors, but I don't expect your business simply because of our relationship—I only ask that you take the time to interview me and see if I might be the best agent for you. Thank you for taking the time to learn about me. When you or someone you know is in need of a real estate agent, I hope you give me the opportunity to demonstrate my services and interview for the job.
Sincerely,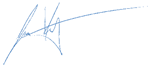 Jason Hasty
Broker-Owner